Protect your people and the community with our range of:

Event first aid and medical services

Workplace health and wellbeing solutions

Health Staffing solutions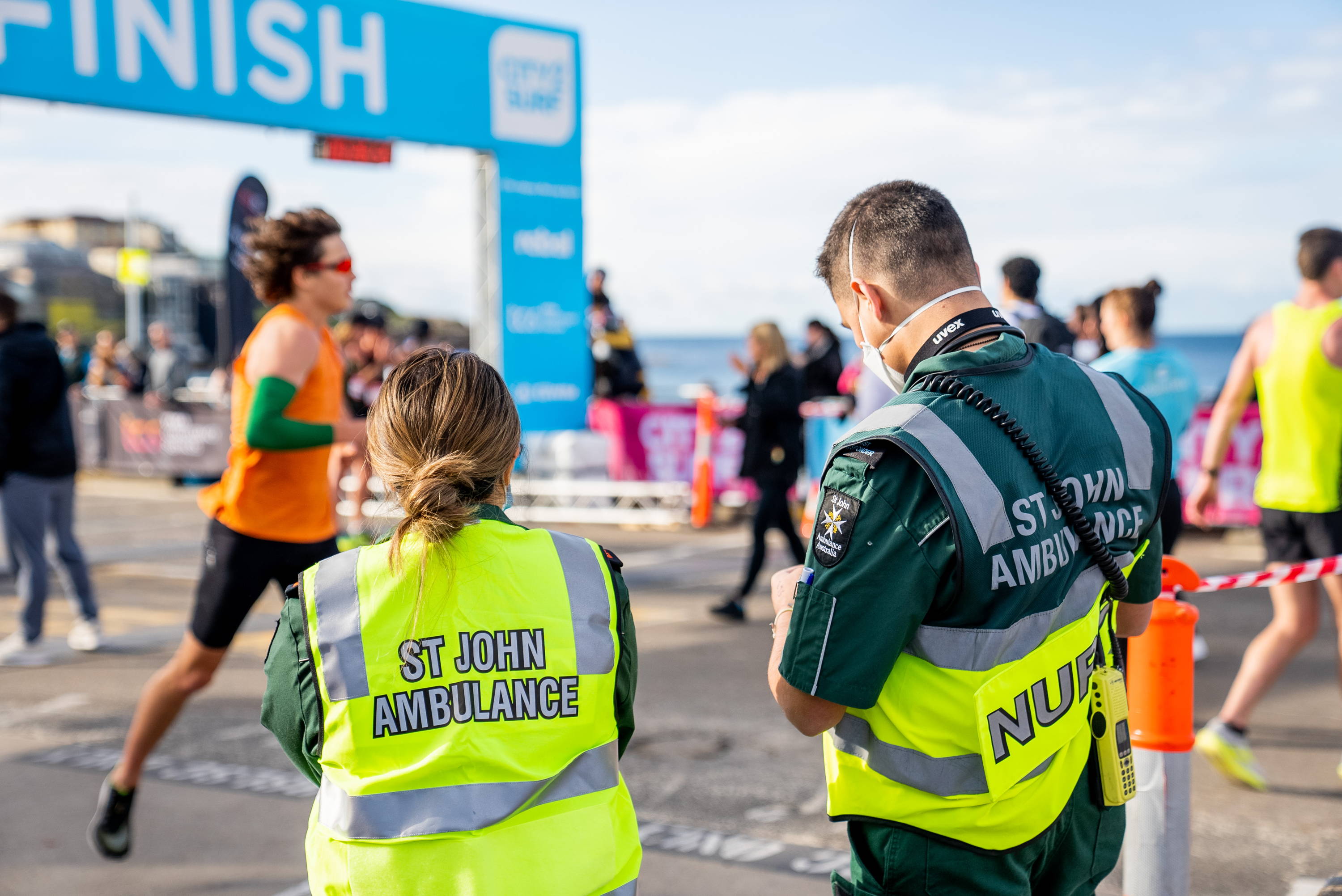 Protect your people and the community with our range of:

Event first aid and medical services

Workplace health and wellbeing solutions

Health Staffing solutions
Some of the organisations that we support: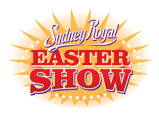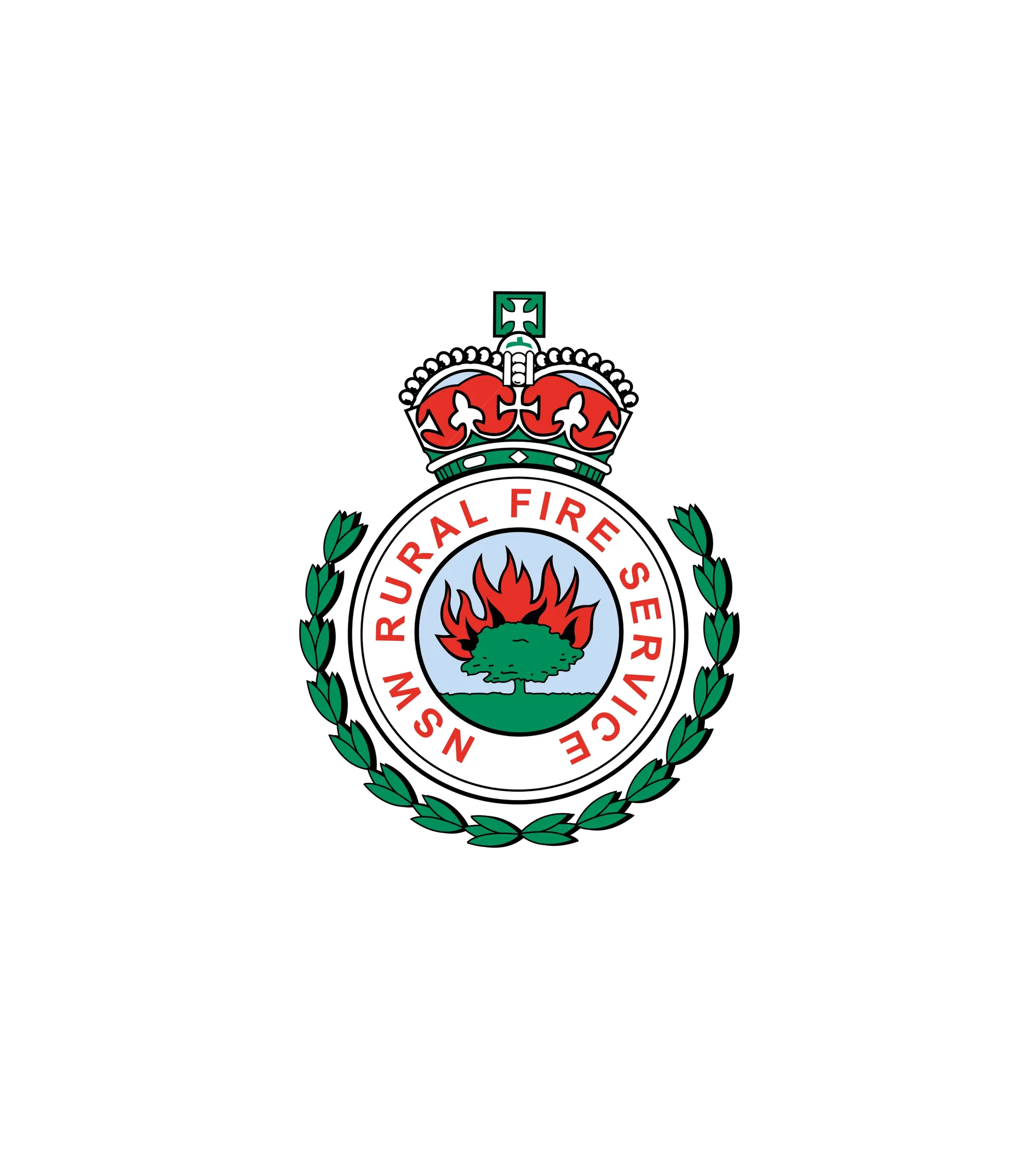 Event first aid and medical services
Make your event St John safe with our onsite first aid and medical services. From community events to music festivals, the Royal Sydney Easter Show or the City 2 Surf, from first responders to specialised medical centres, we provide a solution to suit you.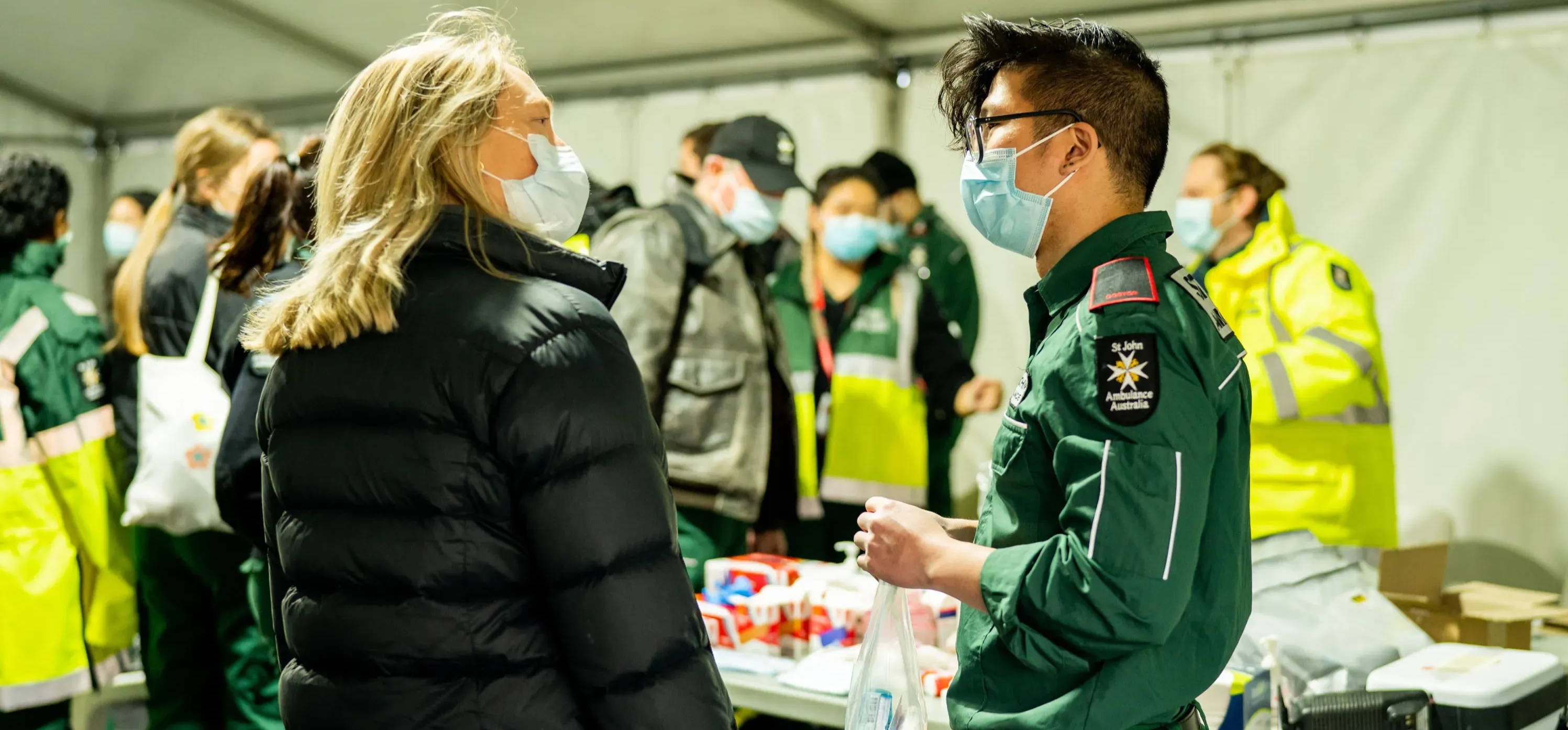 As an event organiser, we know the safety of your patrons and staff comes first. That's why we work closely with you and your stakeholders to determine the right level of cover needed.

With over 3,500 responders and healthcare professionals, we will provide you with the assurance you need to ensure your patrons and event are in safe hands.
We have an extensive range of medical equipment, infrastructure, vehicles and people to ensure we can respond immediately and seamlessly to any issue that might arise.
With over 135 years of experience at some of the most high-profile events across NSW, we have a proven track-record in delivering extensive and customised first aid solutions to help you provide best practice 'duty of care' to your patrons.
Workplace health solutions
We play a vital role in supporting the health and wellbeing of your staff. From workplace training, equipment assessments and audits to welfare programs to support your team on the road to recovery, we're the partner of choice for both government and corporate organisations.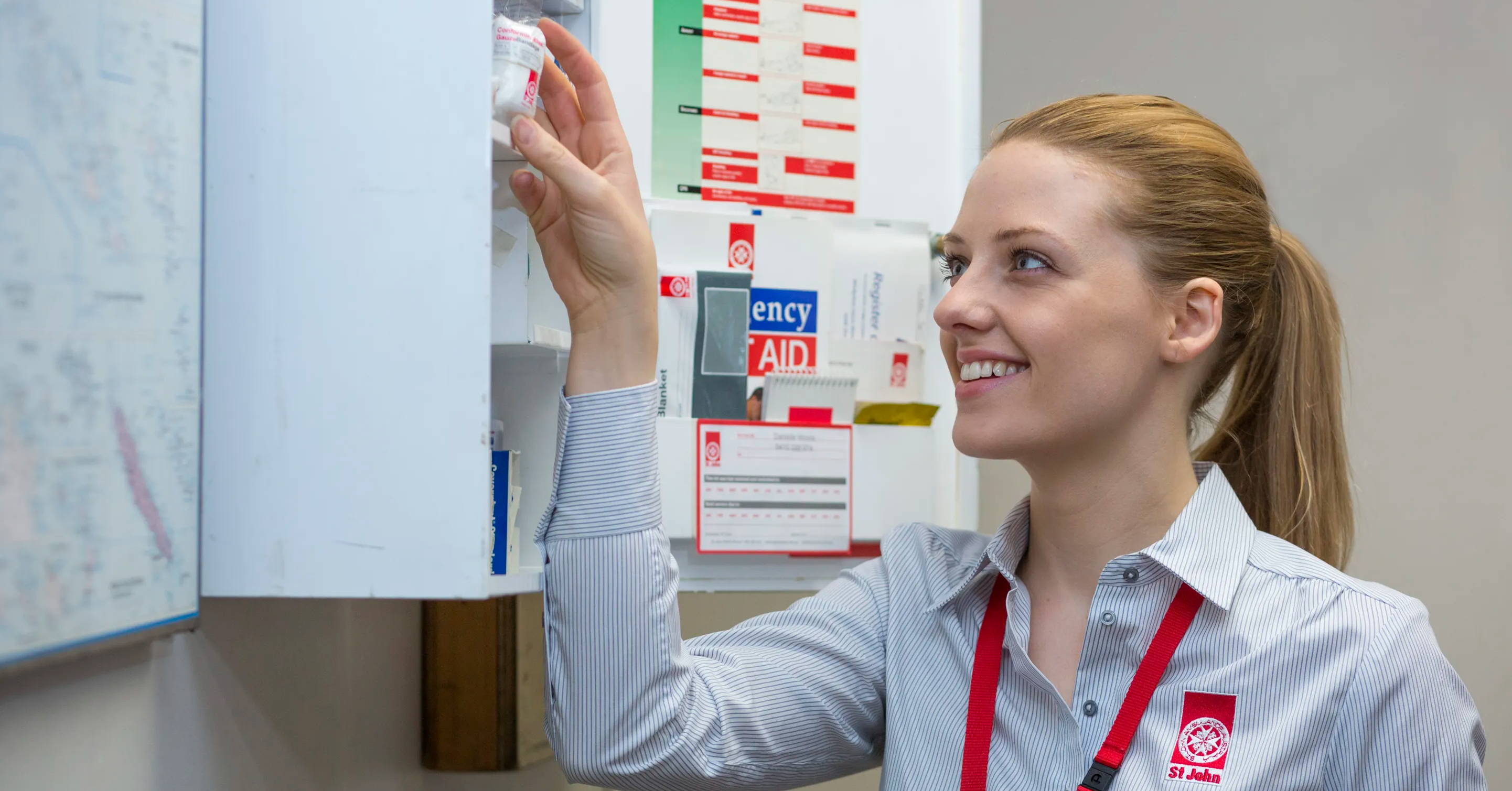 Keep your first aid equipment up-to-date and compliant with ease with workplace first aid compliance assessments, audits, product procurement and kit restocking services available.
Onsite workplace training
We offer a range of training courses to be delivered onsite at your workplace. This means that you and your staff can undertake first aid training together, at a location and time convenient to you.
Work health safety assessment and audits
Are you protecting your staff and customers? All employees have a duty of care under the Work Health and Safety Act – ask about our workplace assessments today.
Workplace medical and welfare needs
We offer a range of specialised programs in workplace health and wellbeing. In our constantly changing work environment, we strive to develop and deliver new training and health solutions to support you.
Health staffing solutions
St John recruits, onboards and trains health care professionals and administrative personnel ready to be deployed to support your workforce. Whether you're looking for surge capacity for your local hospital or aged care centre or you need a team to run an ongoing health and safety program, we can deliver.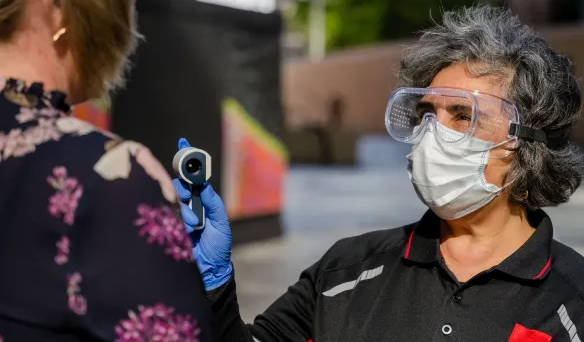 St John Ambulance NSW supplies health care professionals and administrative support personnel to healthcare settings to help bridge the gap, whether you are looking for surge capacity or a long-term solution. Our people bring with them the values of St John to help support your healthcare team when they need it.
Onsite health and medical services
Our specialist teams can be deployed to critical locations and are able to provide rapid support and surge capacity in high risk or high-density situations.
St John volunteers are readily mobilised to respond in times of disaster as part of the NSW State Emergency Management Plan. We can provide health professionals and administrative support in the shortest possible timeframe.