First aid products
St John Ambulance NSW's products are designed to keep you safe. Whether you're at home, or out and about, all products are high-quality, fit for purpose and easy to use.

When you choose to purchase our products, you are also giving back to the community. As a profit-for-purpose organisation, all of the profits we make are used to educate the community and provide medical and first aid services.
First Aid
Kits Assembled by the experts.
At home, work, or on-the-go, our first aid kits are assembled by experts, giving you the confidence to act quickly when needed.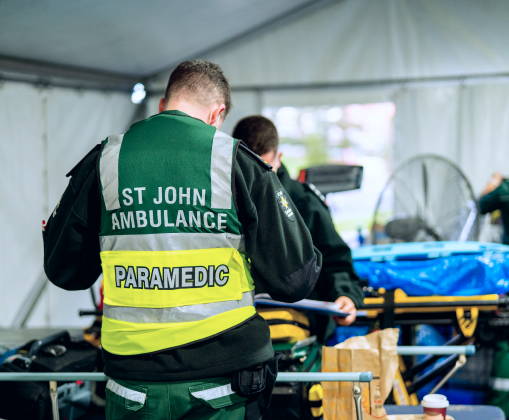 For Businesses
Workplace restocking service
St John Ambulance NSW offers quick and easy restocking services for your workplace. We want to make sure you always have the right first aid provisions ready for injuries, accidents and emergencies, and the confidence to act quickly.
Defibrillators
Which AED is right for your organistion?
Did you know that survival can reach as high as 70% when a defibrillator is used before paramedics arrive in an out-of-hospital sudden cardiac arrest? Defibrillators are simple, effective, and ready to help you save lives.